Polymer Coating Laboratory
Polymer Coating Laboratory at SPRC
---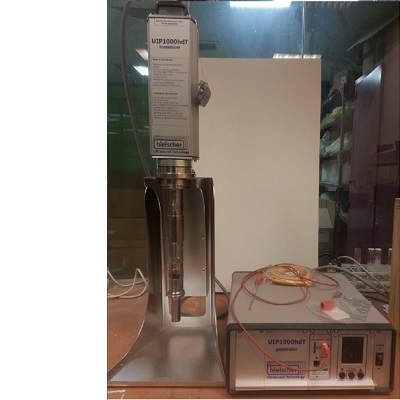 PROBE SONICATOR
Specially designed sonotrodes (ultrasonic probes) for the effective sonication at elevated ultrasonic power levels at low or medium sonication intensities.
To achieve homogenous dispersion and de-agglomerated phase of polymer matrix, nanoparticles and fillers in order to produce high performance coatings.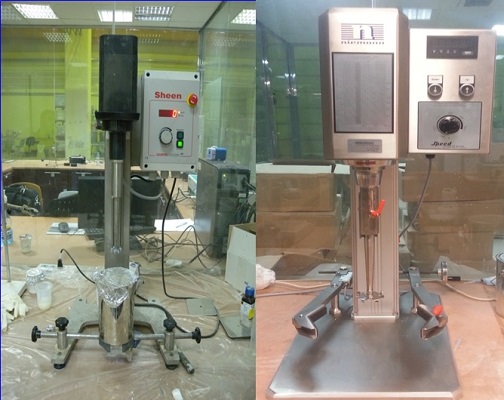 HIGH SPEED MIXERS
To grind pigments and fillers in high viscosity matrix.
Used for Epoxies, polyurethanes and styrene-acrylic emulsion.
Mixing of dispersed nanoparticle solution in slurry.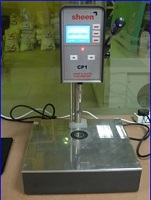 Cone and Plate Viscometer
Viscosity or Rheology of the pre-polymer and oligomers is measured by Cone and Plate viscometer for low viscous materials from Sheen Instruments, UK.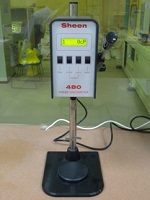 Kreb Viscometer
Viscosity or Rheology of the pre-polymer and oligomers is measured by Kreb viscometer for high viscous materials from Sheen Instruments, UK.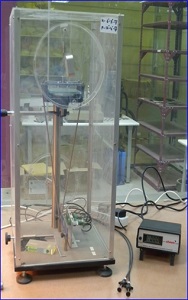 PENDULUM HARDNESS TESTER
Glass sheets with coatings are used to determine coating hardness by Oscillator of Sheen Instruments Ltd (U.K) according to test standard method ASTM D4366.
The hardness of the coating applied on the glass plate is directly proportional to the number of oscillations counts.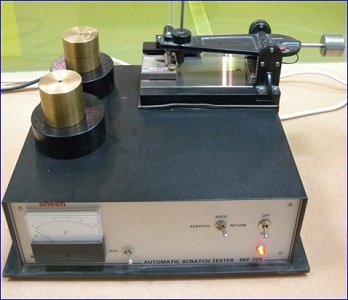 SCRATCH RESISTANCE MEASUREMENT
The ability of coating to resist damage caused by abrasion on coating surface to permanent deformation.
Test are conducted following ASTM D7027.
The measument of the scratch resistance is carried out with the help of A Sheen scratch resistance tester (Model: 705) UK.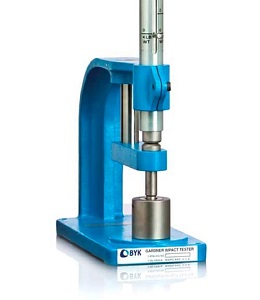 IMPACT TESTER
Used for testing impact resistance of coatings on metal substrates.
The purpose of impact testing is to find the amount of energy necessary to cause failure of specimen.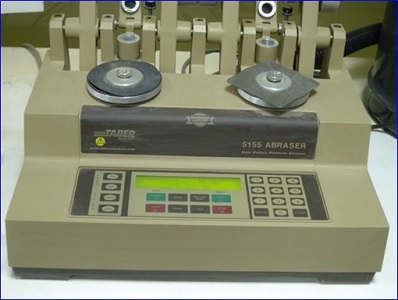 Taber Abrader
Abrasion resistance of the coatings is measured on metal sheets at various thicknesses and with different loads applied on the wheels of the abrader.
Thickness of the coating applied on the sheet should be uniform in order to obtain appropriate results of weight loss.
This procedure determines the adhesion strength of the coating on the substrate.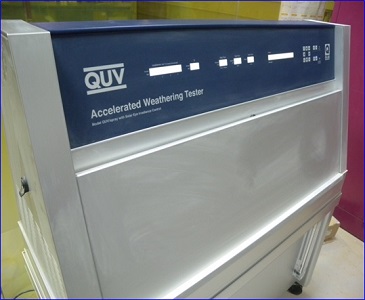 Accelerated Weathering Tester QUV
It is an apparatus that uses extensive UV radiation as an accelerated method to simulate the effect of ambient UV radiation on the coating Panels.
This test is best done along with an actual UV exposure in sun light.
This enable researchers to correlate real life exposure to the accelerated weathering test data.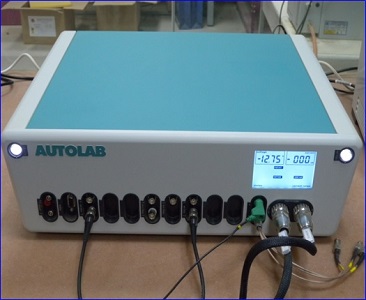 EIS (Electrochemical Impedance Spectroscopy)
EIS is a quantitative technique that enables to rapidly examine the corrosion protective mechanisms of coatings.
EIS is a sensitive technique that can pick up coating degradation prior to its visual manifestation.
This technique can also be used for development of new coating formulations, self-healing coatings or nano coatings.
Nano Indenter (NanoTest, UK)
Nano-indentation is a robust technique for determination of thin film properties for which conventional testing are not feasible.
Nano-indentation can be used for determination of local properties of homogeneous as well as heterogeneous materials.
Capable of conducting:
Nanoindentation (both quasi-static and dynamic)
Nano-impact and fatigue
Nano-scratch and wear
Nano-fretting